Health Systems
Visualize savings, reduce purchase costs, and manage inventory.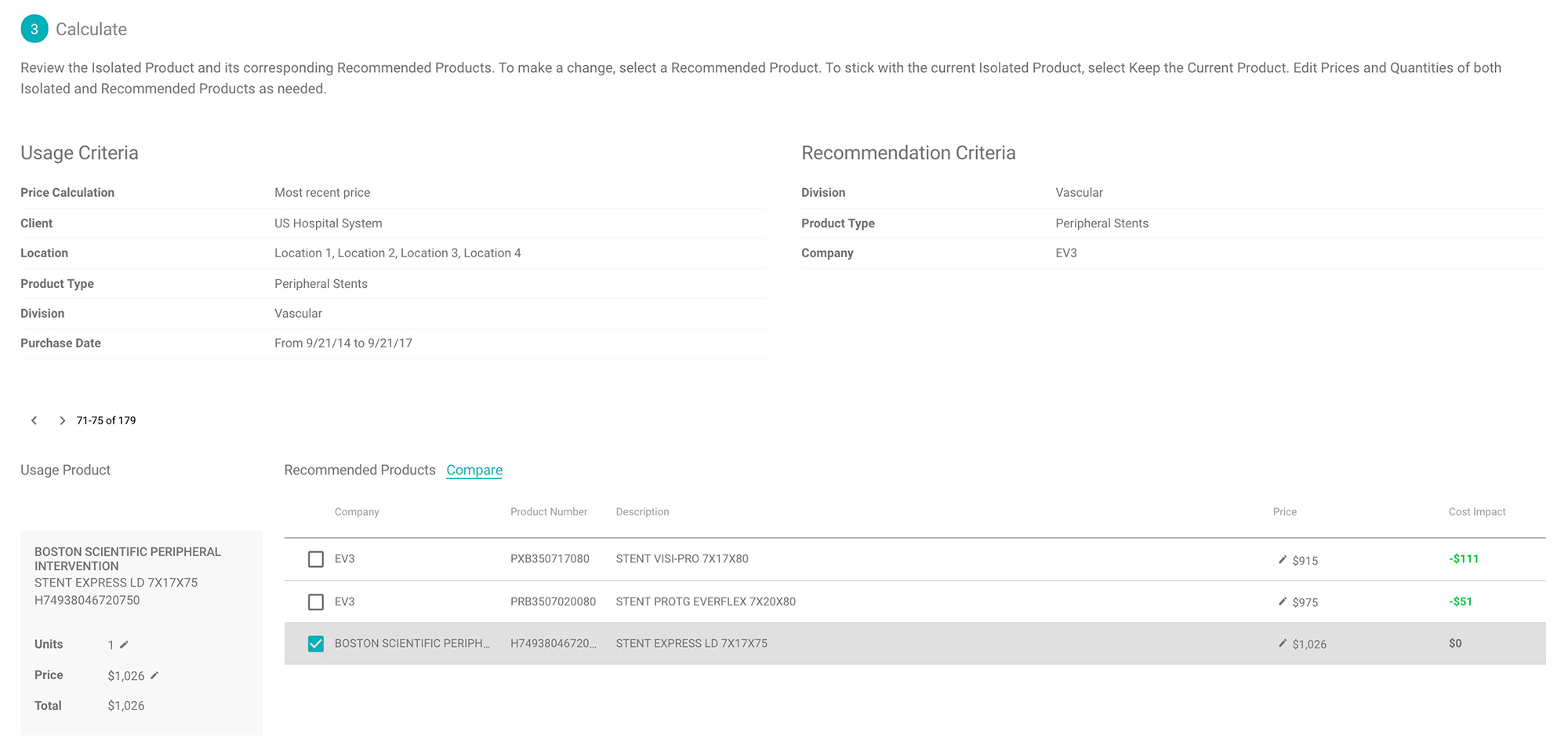 A digital physician preference item platform that streamlines the purchasing process for hospital administrators - designed to inform, highlight savings opportunities and automate inventory management.
The most dangerous phrase is "We've always done it that way."
- Rear Admiral Grace Murray Hopper, pioneering computer scientist
Over 50% of hospital administrators are using online resources to identify vendors, research product features and compare products1. Still, the process by which physician preference items are quickly identified, automatically compared and easily contracted remains broken due to the prevalence of labor-intensive manufacturer-direct negotiations.
Managing these multiple manufacturer-direct negotiations results in 3.3x greater costs and 7.4x more time spent per line item versus more streamlined digital purchasing processes2. Add purchase costs to the even larger expense of overpaying for physician preference items with equivalent clinical indications and outcomes and one can begin to see how healthcare costs have risen to the levels witnessed today.
[1] Google and HIMSS Analytics, "Hospital Decision Makers Study," n=474
[2] Health Industry Distributors Association, HIDA.ORG.
RELATABLE offers a new way to identify savings and reduce purchase costs without sacrificing outcomes.
Search and Compare Products
An all-encompassing resource to streamline physician preference item research and comparisons. Say goodbye to search engines and hello to streamlined physician preference item data, including product specifications, technical videos, clinical reports, related products, physician reviews and ratings and procedural and coding information.
Guided Purchase Solution
Like GPS for physician preference item purchasing, the Guided Purchase Solution turns usage data into customized product recommendations down to the individual SKU, capturing the cost impact of every selection, manufacturer spend share percentages and total spend for each product category analyzed.
Access Physician Ratings and Reviews
Increase confidence in the contracting process by accessing physician ratings and reviews of products in consideration. Rely on the real-world experience of practitioners, not manufacturer marketing teams, to improve patient care.
Automated Inventory Management
Any product found in the Product Catalog is capable of being tracked with RFID-based technology. Increase inventory visibility and drive physician preference item accountability from the warehouse to the OR.
Ready to streamline how you compare, contract and manage physician preference items?