Product Relationship Management for Healthcare
We help manufacturers become efficient by streamlining the governance, discovery, and application of product data across every department.
Schedule a demo
Product Relationship Management is a new breed of solution tailored to managing, communicating and applying product data across an organization in order to vastly increase workflow efficiencies. Our next-generation, data-driven platform goes well beyond simple collateral dispersal and into the realm of understanding products at their atomic level, enabling our customers to automate legacy processes across marketing, sales, contracting, distribution and more.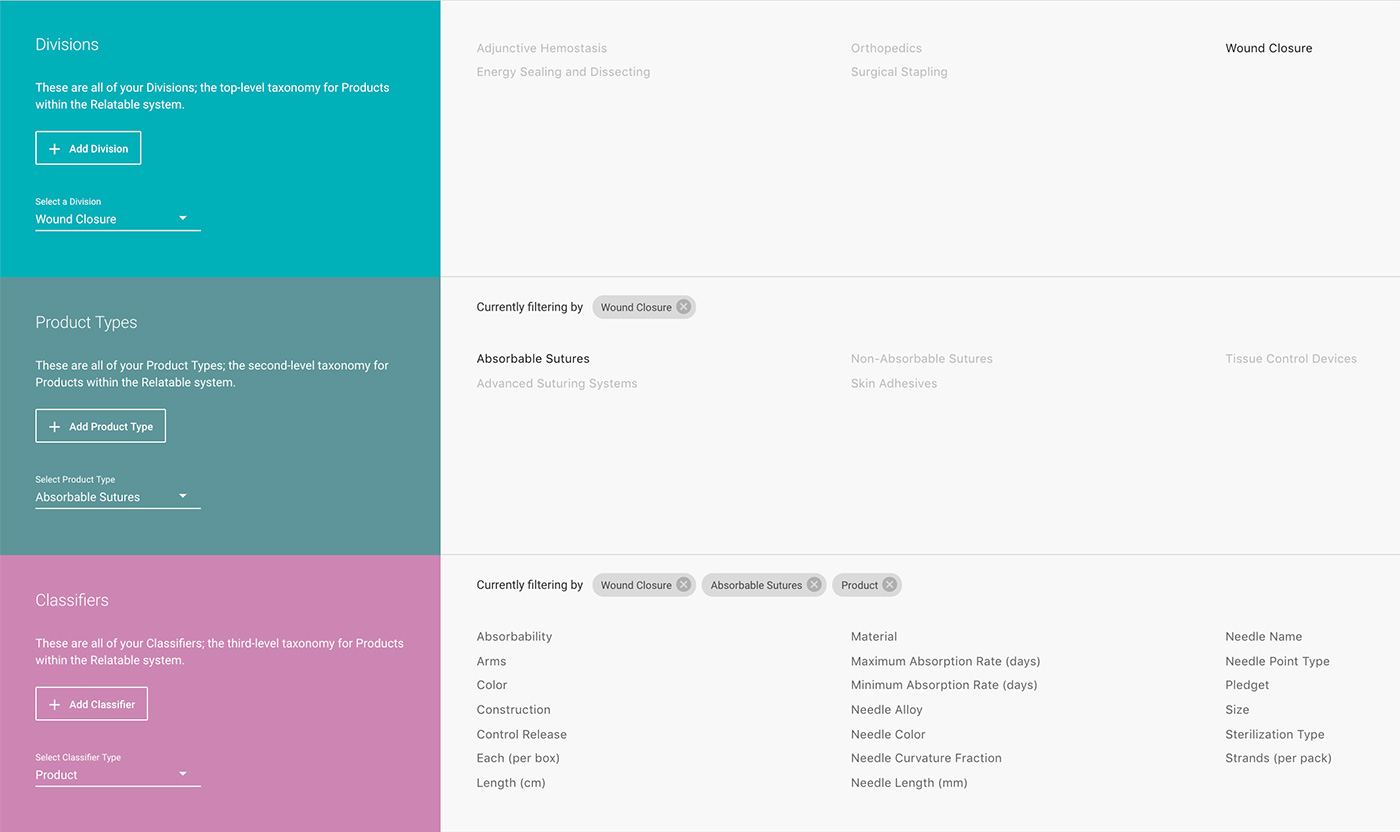 Robust governance tools that drive consistency throughout your organization
Create taxonomies of your business terms that automatically map to your product data and customize role based access and data restrictions down to the individual.
Manage and visualize product data via the Product Data Catalog or take it to go via our RESTful API, enabling technical teams to power any internal initiative with consistent data.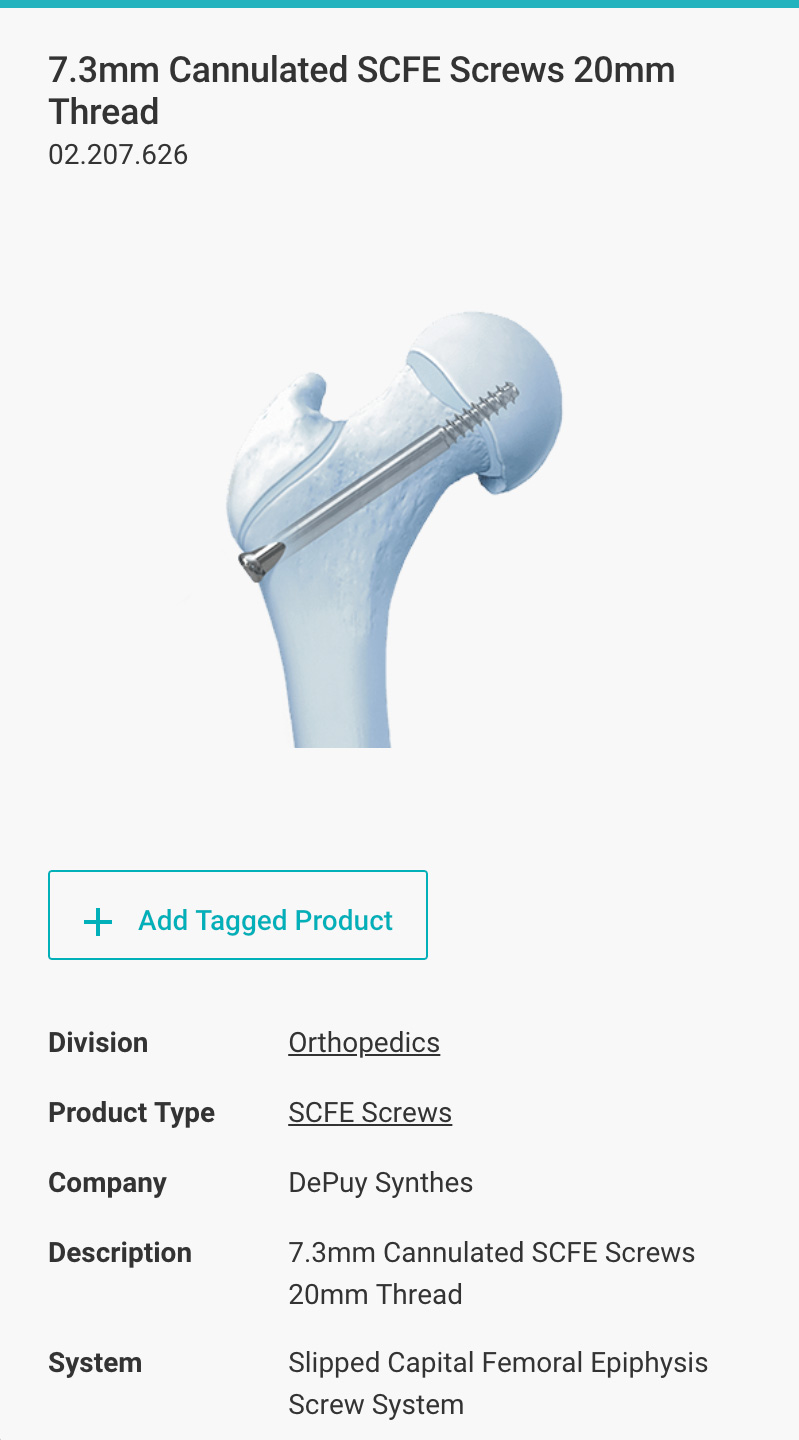 Instant data discovery and access via the Product Data Catalog
Tear down departmental silos and build a data-driven, collaborative culture that changes the way users interact with data across every device.
Access intelligent search capabilities within the Product Data Catalog (PDC) to help users in every department find the data they need without having to inefficiently track down information across a siloed organization.
Algorithmically relate products via Product Relationship Definitions that analyze product metadata and automatically assign any newly added products to their related cluster.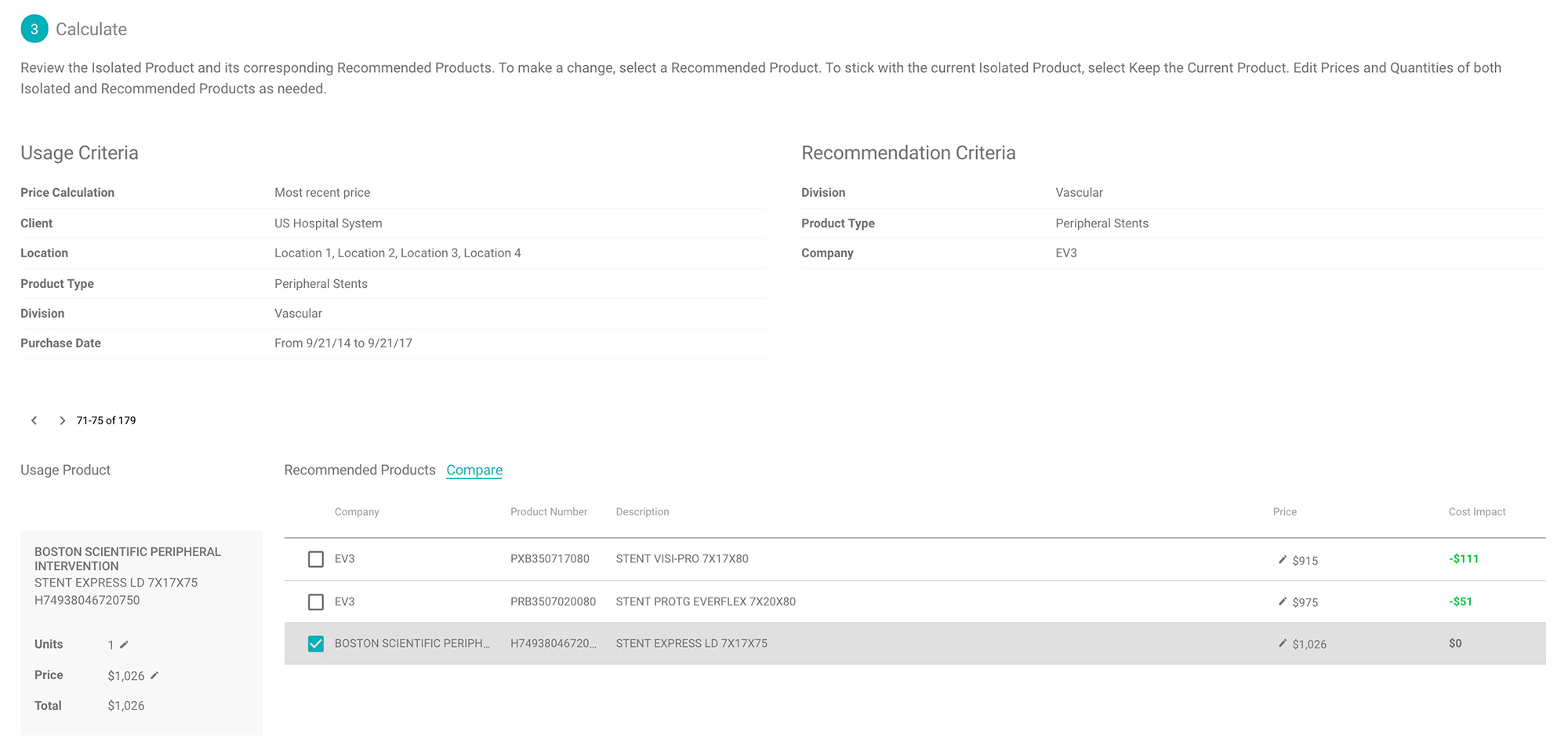 Don't work for data – make it work for you
Access applications designed to automate labor-intensive workflows from a single user experience.
Our integrated application layer includes solutions that provide powerful client spend analytics for contracting and account teams with our Guided Purchase Solution (GPS) application.
Deliver tools that eliminate the inefficiencies of managing product in the field via Automated Inventory Management (AIM).