Guided Purchase Solution (GPS)
Analyze client usage, identify each conversion opportunity and measure compliance.

Easily Upload Usage Data
Gathering usage data for business reviews is an exceedingly painful manual process for your contracting teams and your clients. Additionally, the data has the potential to be inaccurate due to the variability in subject matter expertise being applied from facility to facility and system to system.
Very few people are experts in identifying every single product that needs to be included in a business review conducted across multiple sub-specialities of medicine.
Lucky for you, our system is an expert at identifying relevant products, in turn making you an expert. All we require from your clients is a single file of general usage data over a given time period to be uploaded, parsed and analyzed for use.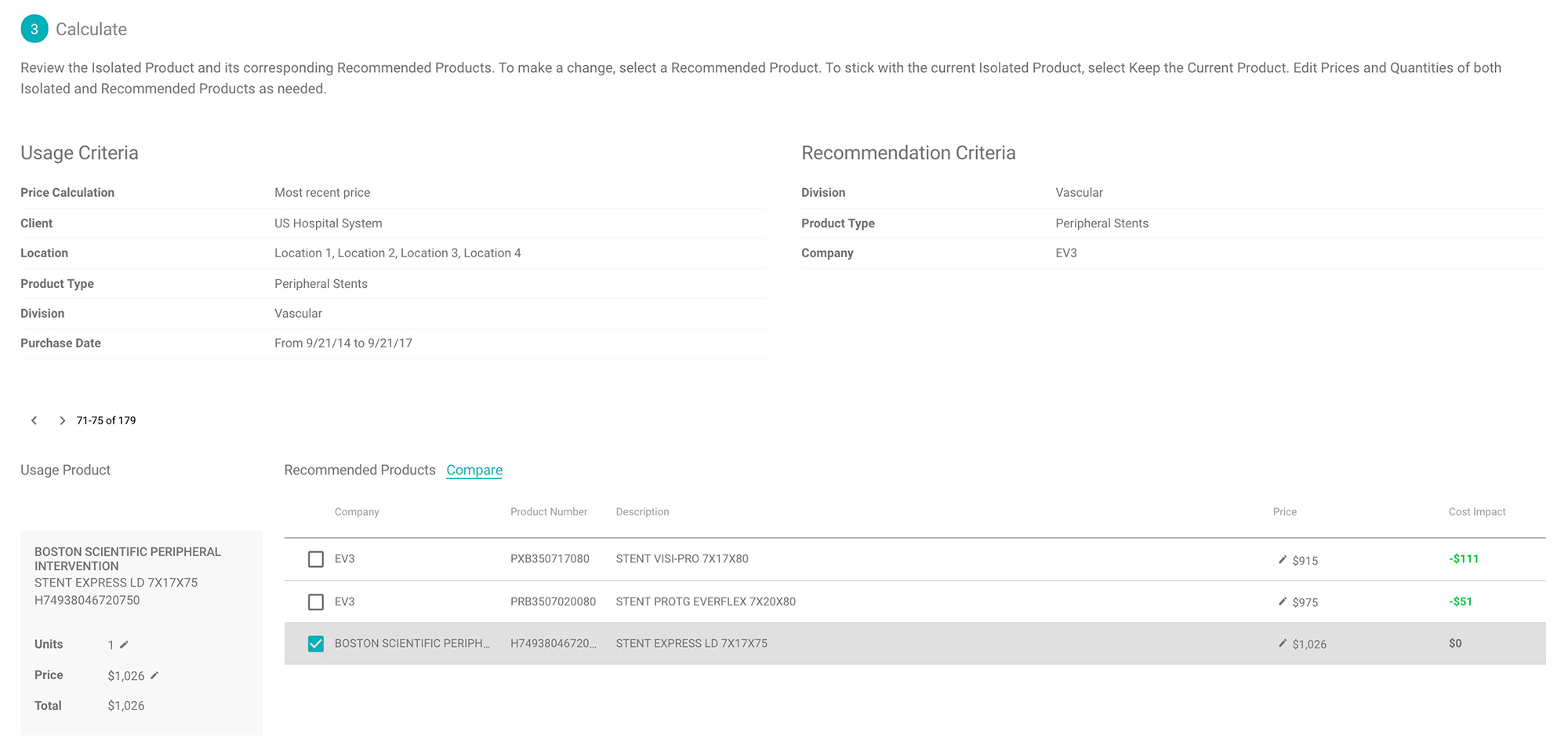 Proactively Convert Competitive Business And "Right-size" RFP Response
How much of your budget is spent recreating the wheel of manually cross-referenced products in response to every RFP? How accurate and complete is the model deployed by the assigned subject matter expert? Are you responding with Lamborghinis to Toyotas?
We give you the tools to automatically position your products against related competitive ones thanks to our algorithmic approach to cross-referencing, ensuring a consistent methodology is applied.
Use our intuitive user interface to browse client usage by product type, category or even across the entire spend and visualize every single conversion opportunity relevant to the products you sell, down to the individual SKU.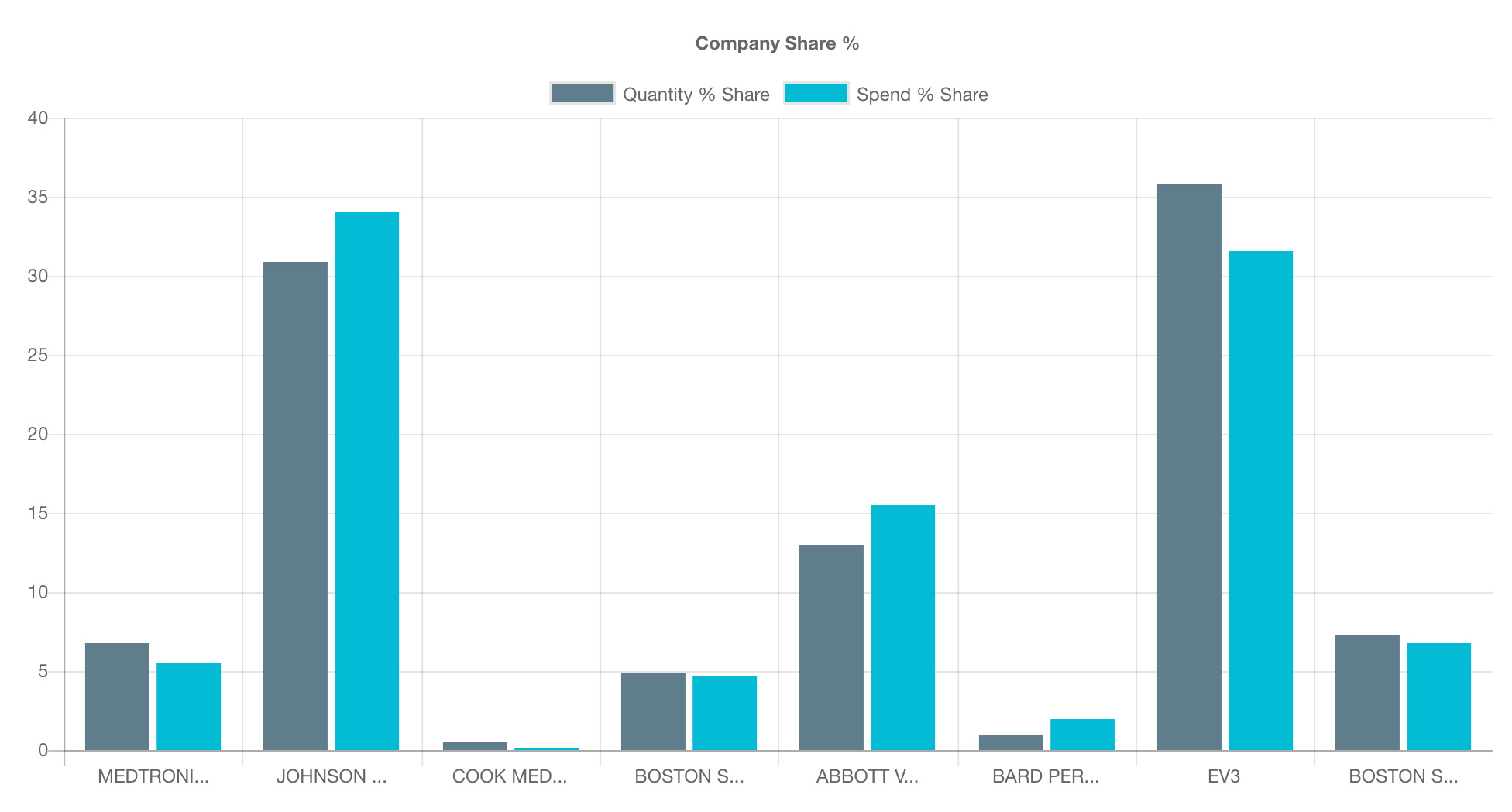 Track Spend-share And Unit-based Compliance To Accurately Apply Rebates Or Discounts
One of the most underreported risks of the healthcare industry is the inability of manufacturers to verify spend-share or unit-based compliance with clients for contracted price points and rebates.
Inducement is not a risk to take lightly and cutting checks for millions of dollars without tying the rebate to a particular set of products puts your clients at risk of committing Medicare and Medicaid fraud, too.
We give you the tools to measure and manage spend-share and unit-based compliance for each client, providing a means to associate discounts and rebate checks to a specific set of products within a contract.